Graphene nanotube batteries with higher energy density, prolonged cycle life and faster charging
---
The future of mobility is electric, but electric vehicles (EVs) are still lagging behind internal combustion engine (ICE) vehicles on all key parameters. This is preventing them from becoming truly widespread.
EVs are still lagging behind ICE

All we need – better batteries
Increasing the range means that EV batteries need to store more energy. The higher cost of EVs is attributable to the cost of batteries and to the short service life of those batteries. Furthermore, current EVs cannot be charged fast because the batteries do not withstand fast charging conditions.
Improving battery parameters such as energy density, charge rate, cycle life and cost is a major technological challenge, but can be solved when TUBALL™ graphene nanotubes (also known as single wall carbon nanotubes) are incorporated in the design of lithium-ion batteries.

Graphene nanotubes solve a fundamental problem with silicon anodes and provide unprecedented performance to cathodes in Li-ion batteries.
---
Related products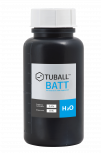 Tuball
BATT H2O
Water dispersion of single wall carbon nanotubes with the addition of dispersing agent. Used as a conductive additive for lithium-ion batteries
Application
Energy Storage
Carrier Media
Water, PVP, CMC, PAA, other
BATT H2O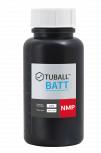 Tuball
Liquid dispersion of single wall carbon nanotubes in NMP with the addition of dispersing agent. Used as a conductive additive for lithium-ion batteries
Application
Energy Storage
Carrier Media
NMP, PVDF, others
BATT NMP
---