TUBALL™ graphene nanotubes are applied via easy-to-use TUBALL™ MATRIX, which is a line of additives based on polymer-carriers and pre-dispersed TUBALL™ graphene nanotubes, or TUBALL™ COAT_E suspensions.
Choose the TUBALL™-based product based on your requirements:



Concentrate carrier
Water + anionic
surfactant
Alkylolammonium
salt
Polyethylene
wax
Form

Suspension
Paste
Pellets
Conductive properties

Anti-static / conductive
105–109 Ω/sq
Anti-static
107–108 Ω/sq
Anti-static
106–107 Ω/sq
Working dosages*
0.25–2.50 wt.%
0.5 wt.%
0.7–1.0 wt.%
*Values may vary depending on the formulation, processing, and products, and are given as a typical reference.
TUBALL™ anti-static additive for polyethylene rotomolded parts demonstrates the following benefits:
Low dosage starting from 0.01 wt.% TUBALL™ nanotubes to obtain conductive performance*
Permanent, stable, and uniform electrical resistivity without "hot spots"
Maintains a good balance of mechanical properties
Possibility of color solutions*
Stable performance reducing the number of out-of-spec parts
*Depending on the formulation, processing, and products.

Full range of resistivity: anti-static and conductive
Graphene nanotubes' unique morphology allows them to create a dense conductive network inside thermoplastic compounds at ultra-low loading rates.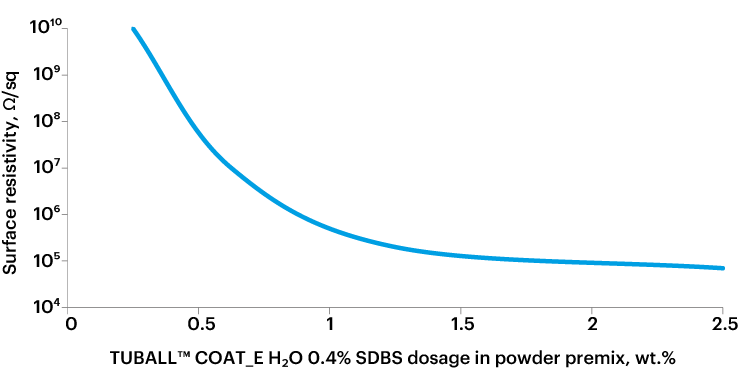 Maintained mechanical properties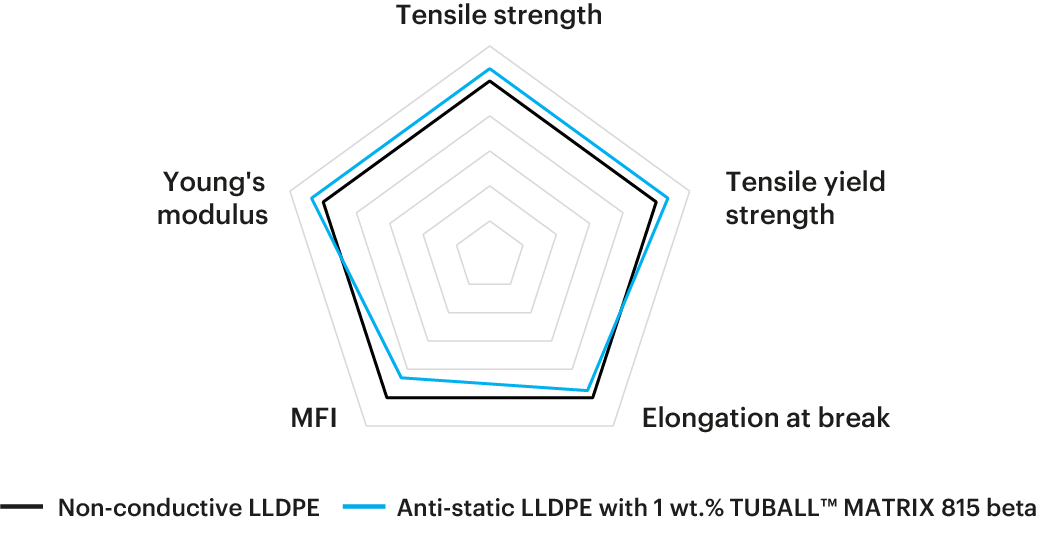 OCSiAl internal results.
Conductive polyethylene products manufactured by rotational molding technology have found wide application in flammable/explosive areas, such as in the mining, oil & gas, and other industries.

EASY TO APPLY AT REQUIRED APPROACH
TUBALL™-based products can be processed with standard equipment that is widely used in the thermoplastics industry.