Graphene nanotubes for anti-static EPDM rubber: extended service life and stable electrical conductivity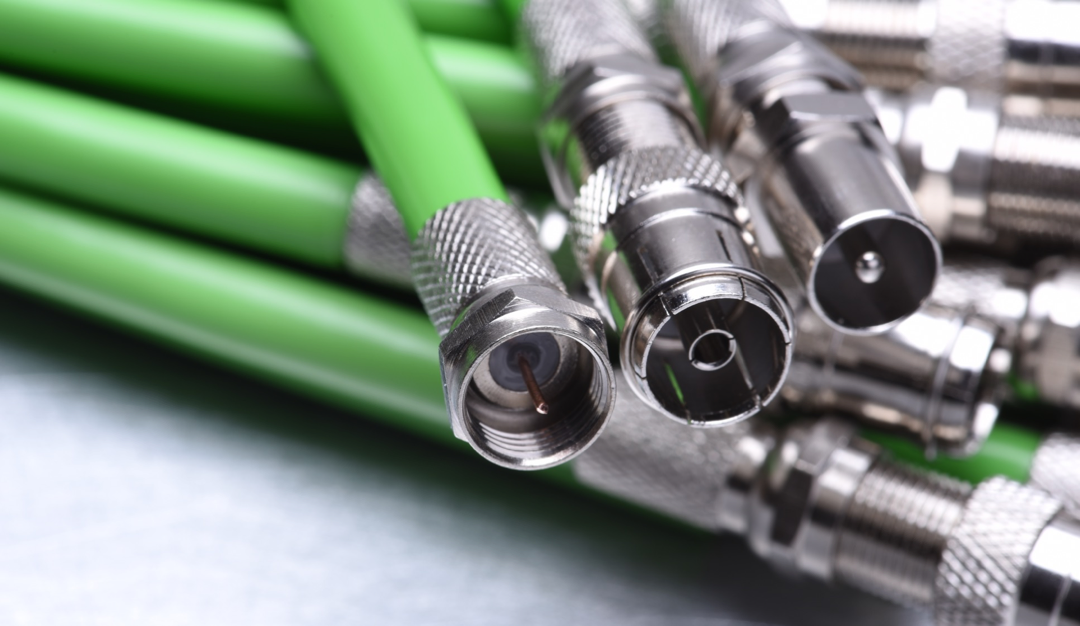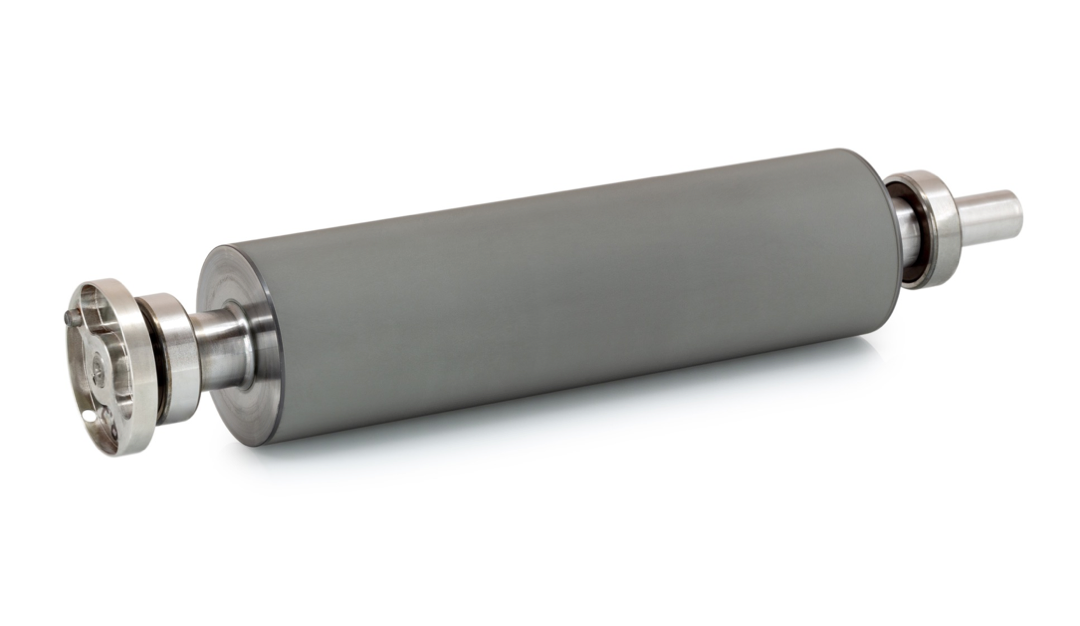 ---
TUBALL™ nanotubes improve physical and mechanical properties of rubbers, provide the required electrical conductivity and retain colors.
TUBALL™ graphene nanotubes are applied via the easy-to-use additive TUBALL™ MATRIX, which is a line of concentrates based on polymer and plasticizer carriers and pre-dispersed TUBALL™ graphene nanotubes.
TUBALL™ MATRIX for EPDM
| | |
| --- | --- |
| Material | EPDM |
| Carrier Media | Polymer, Severely refined paraffinic mineral oils |
| Product | |
TUBALL graphene nanotubes: Good performance on all key parameters
In contrast to other conductive agents, TUBALL™ graphene nanotubes are a versatile conductive agent offering good performance on all key parameters.
Parameter

Conductive carbon black*

Conductive polymers**
MWCNTs (masterbatch)

Working dosage

5–7 wt.%

10–15 wt.%

15 wt.%
(3–5% active content)

3–4 wt.%

Resistance requirement (volume resistivity)

106–108 Ω·cm

Resistance achieved (volume resistivity)

106–109 Ω·cm

108–1012 Ω·cm

106–108 Ω·cm

106–108 Ω·cm

Black dots on surface

only black available

none

only black available

none

Available color range

none

wide

none

wide

Resistance remains stable after abrasion on surface

yes

none

yes

yes

Influence on mechanical performance

negative

strong negative

negative

positive

Dust formation during production

yes

none

Yes (but none in the case of a masterbatch)

none

'Hot spots'
(resistance varies on surface)

yes

possible

possible

none

Stable resistance over time

yes

no

yes

yes

Longer life cycle of compound and moulded parts

no

no

no

yes

Carbon release on surface

yes

none

none

none

Cost of anti-static property

low

low

cost-effective

cost-effective
* Carbon black cannot be used for colored applications and those that have limits on carbon release (i.e. non-marking).
** Conductive polymers cannot meet industry requirements because the volume resistivity is only temporary, the carrier can migrate to the surface, and there strong negative effects on mechanical propertiess.
Key benefit 1: Stable electrical conductivity without carbon release to surface
TUBALL™ nanotubes provide a permanent and stable level of electrical conductivity for various types of EPDM.
When using carbon black, because of the high concentration required (10% or more) and the spherical shape of the particles, a phenomenon known in the industry as "carbon release" takes place, where the conductive additive is present on the surface of the sample.
In contrast, graphene nanotubes, owing to their greater length-to-diameter ratio, are not released to the surface.
Key benefit 2: Imroved mechanical properties
The extra-low dosage of TUBALL™ required in silica-based EPDM formulations allows the desired anti-static properties as well as improvements in tear strength and tensile performance to be achieved without degradation of elastic properties and hardness.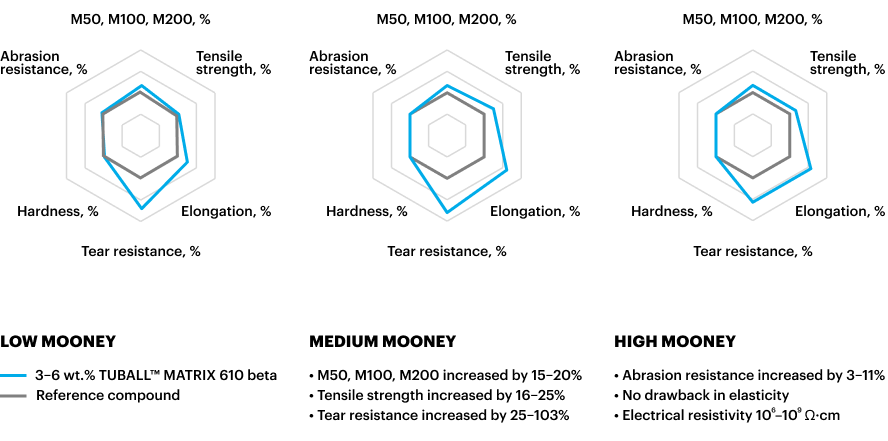 Key benefit 3: Standard processing and mixing equipment
The optimal mixing option is a combination of an internal mixer and several passes in a 2-roll mill.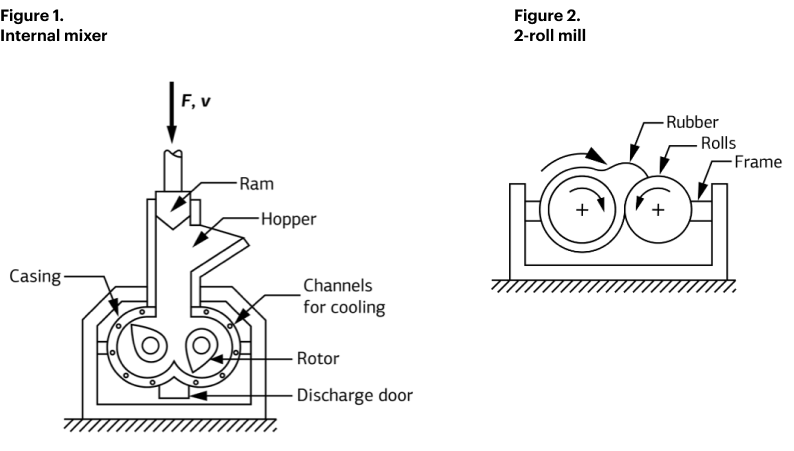 OTHER BENEFITS
Extra-low dosage of TUBALL™ that preserve properties
Retained colors
Carrier compatible with wide range of Mooney grades, formulations and fillers
Maintained rheology
Maintained softness and elastic properties
---
Please pay close attention to the processing guidelines for TUBALL™ MATRIX 610 beta for EPDM
---
---
Or watch video instruction:
Anti-static colored EPDM rubbers - Processing guidelines
---
---
Additional information
Conductive elastomers: Prevent negative trade-offs in mechanical properties and color due to SWCNT
Electrical resistivity guideline: measurement, standards & troubleshooting
---
OCSiAl Introduces New TUBALL MATRIX Products for Elastomers
---
---
Contact us to discuss your project specifications or to request a TUBALL MATRIX sample