TUBALL™ nanotubes provide the required electrical conductivity and improved durability without drawbacks in mechanical properties.
TUBALL™ graphene nanotubes are applied via the easy-to-use additive TUBALL™ MATRIX, which is a line of concentrates based on polymer and plasticizer carriers and pre-dispersed TUBALL™ graphene nanotubes.
TUBALL™ MATRIX FOR NBR
TUBALL™ graphene nanotubes: Good performance on all key parameters
In contrast to other conductive agents, TUBALL™ graphene nanotubes are a versatile conductive agent offering good performance on all key parameters.
Test results: Mechanical properties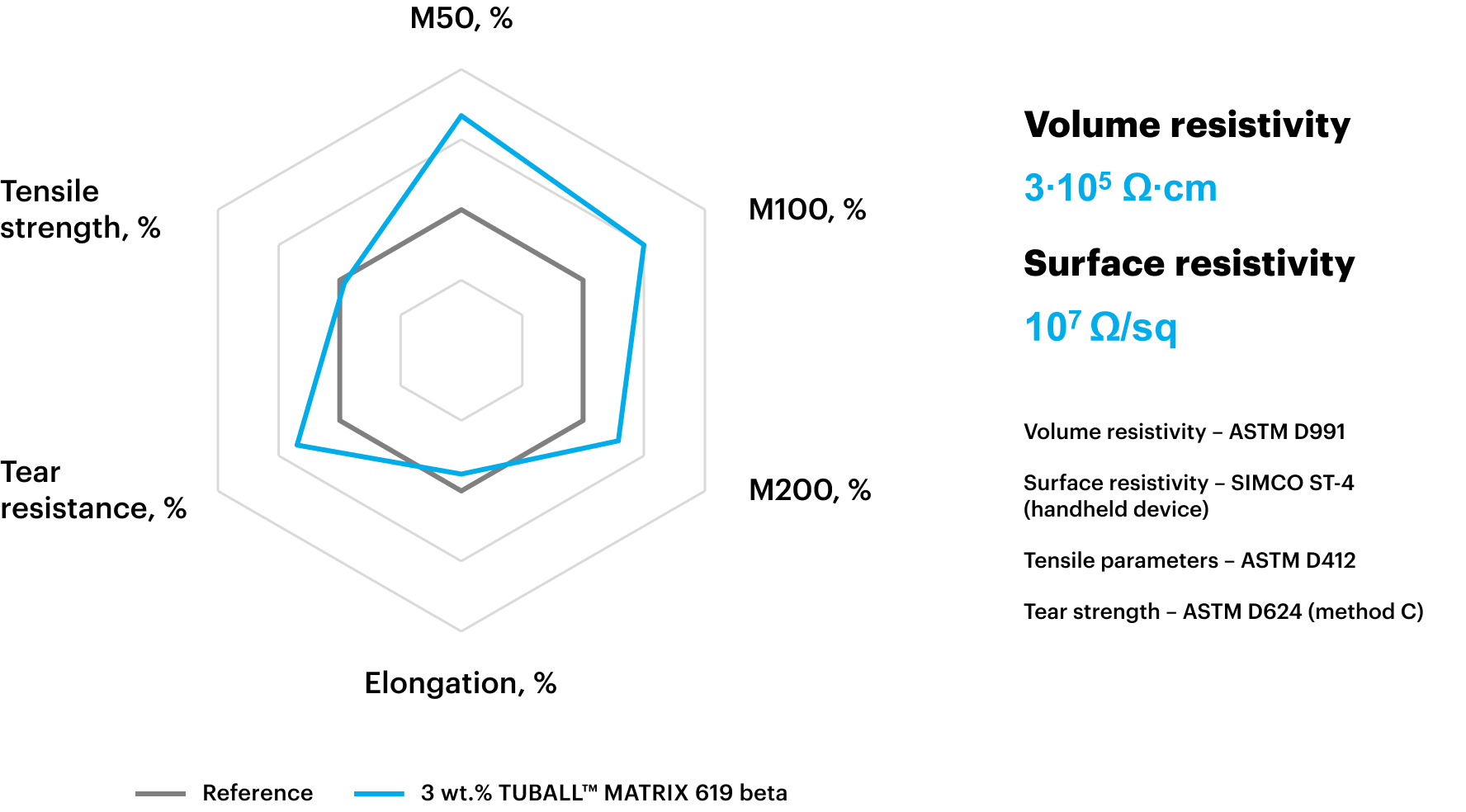 Key benefit 1: Colored anti-static compounds
The wide range of color options makes it possible to provide various parts to the market where anti-static properties are required.
Testing protocol: Mixing and curing
Cured NBR based rubber sheet containing 3 wt.% of TUBALL™ MATRIX 619 beta

Key benefit 2: No carbon release, non-marking compounds

When using carbon black, because of the high concentration required (10% or more) and the spherical shape of the particles, a phenomenon known in the industry as "carbon release" takes place, when the conductive additive is present on the surface of the sample.
In contrast, graphene nanotubes, owing to their greater length-to-diameter ratio, are not released to the surface.
Key benefit 3: Standard processing and mixing equipment
The optimal mixing option is a combination of an internal mixer and several passes in a 2-roll mill.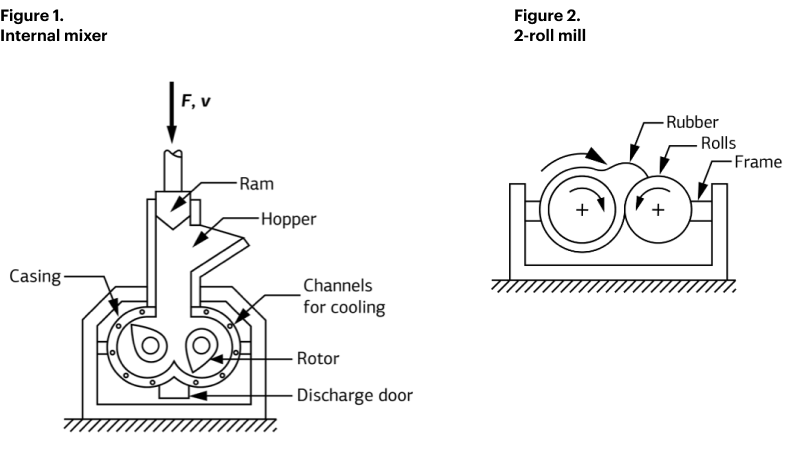 Other benefits
Suitable for anti-static, static dissipative and conductive applications
Extra-low dosage of TUBALL™ that preserve properties
Maintained mechanical properties without drawbacks in elasticity
Permanent and uniform electrical conductivity
Maintained rheology and technological properties