High-performance graphene nanotube batteries for EVs
---
EVs are still behind ICE vehicles on all key parameters. This is preventing them from becoming truly widespread:

Graphene nanotubes – the solution to key battery problems
TUBALL™ graphene nanotubes (also known as single wall carbon nanotubes) are the solution to the major technological challenge of improving lithium-ion battery parameters such as energy density, charge rate, cycle life and cost.
Si-anodes: going beyond 350 Wh/kg and 1300 Wh/l
There is the fundamental and unresolved problem with silicon of its expansion during battery charging and discharging, which leads to cracking and loss of contact between the silicon material particles.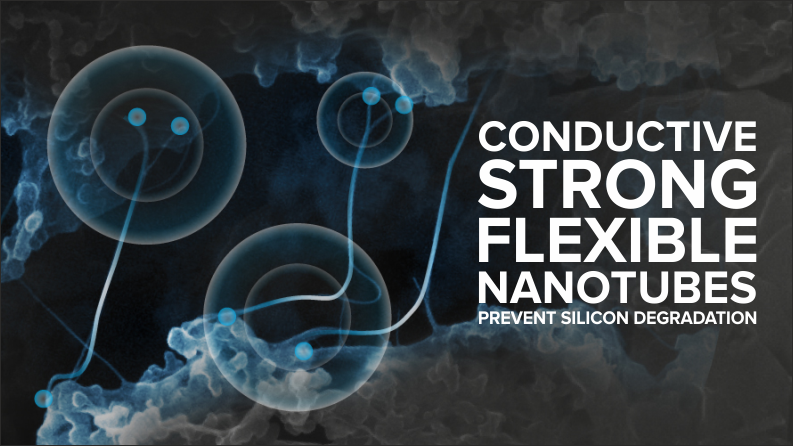 TUBALL™ graphene nanotubes cover the surface of the silicon particles and create highly conductive and durable connections between them. These connections are so dense, long, conductive and strong that, even when the silicon particles in the anode expand and the material starts to crack, the particles stay well connected to each other through the TUBALL™ graphene nanotubes. This prevents the anode from going out of service – the hugely improved cycle life is enough to meet even the most strict EV manufacturer's requirements.
TUBALL™ networks increase silicon-based anode cycle life up to 4 times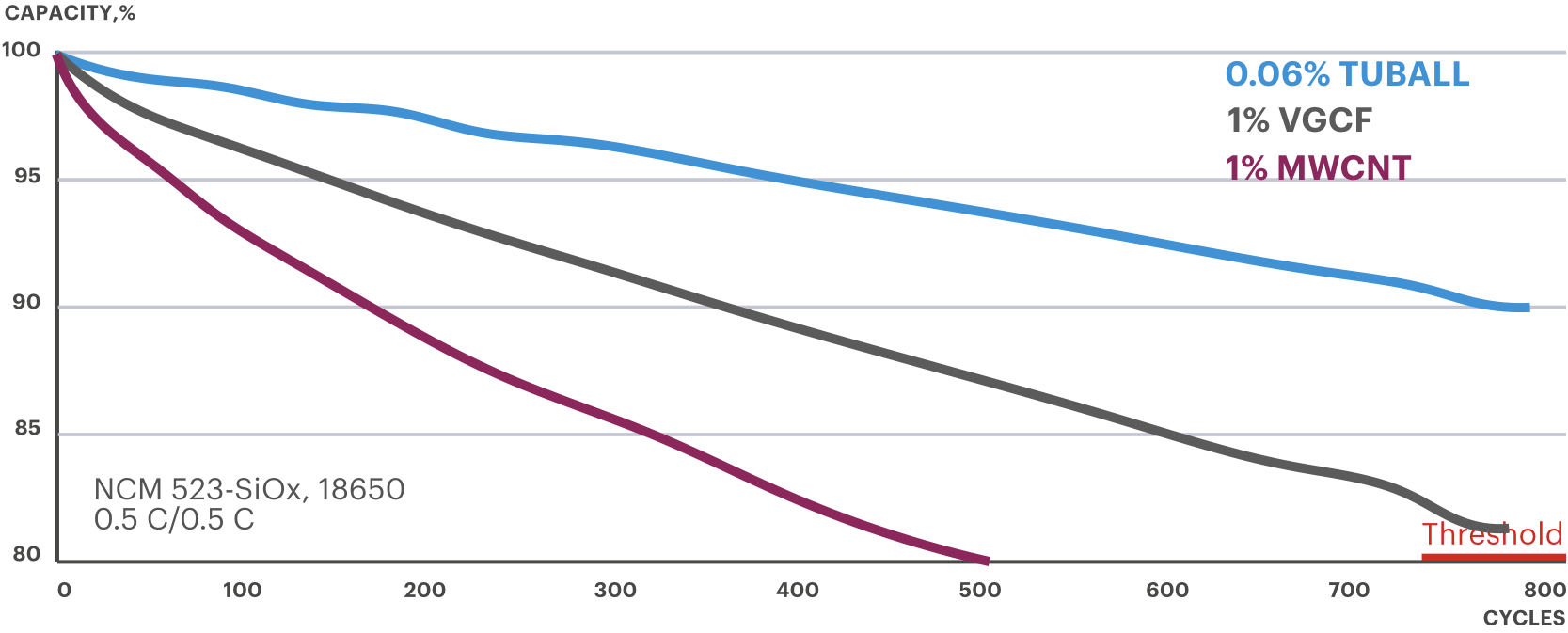 Leading Li-ion manufacturers have proven that TUBALL™ nanotubes make it possible today to create anodes with 20% SiO inside and thus reach record-breaking battery energy densities – up to 300 Wh/kg and 800 Wh/l. Such battery cells can deliver up to +15% higher range than the best Li-ion battery cells on the market!

OCSiAl R&D team results show that it's possible to increase the SiO content in anodes to 90%, which will result in energy densities of 350 Wh/kg and 1350 Wh/l.
Cathode: improving all key parameters
Thanks to their unique intrinsic properties, graphene nanotubes outperform competitors and offer substantial Li-ion battery performance improvements in terms of discharge power, energy density and adhesion, as well as safety. Such performance improvements for Li-ion battery cathodes cannot be demonstrated by any traditional conductive additives, such as carbon black or multi wall carbon nanotubes.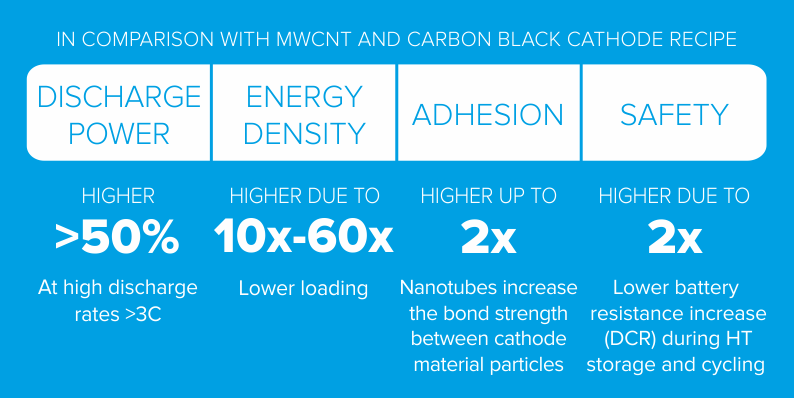 Explore more on TUBALL™ in anodes and cathodes.
TUBALL™ nanotubes: how to apply
OCSiAl, the world's largest manufacturer of graphene nanotubes (single wall carbon nanotubes), has developed ready-to-use solutions for both anodes and cathodes. TUBALL™ BATT contains well-dispersed nanotubes in water or NMP and it can simply be mixed in during standard manufacturing process.
---
For silicon anodes: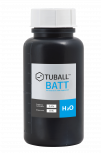 Tuball
BATT H2O
Water dispersion of single wall carbon nanotubes with the addition of dispersing agent. Used as a conductive additive for lithium-ion batteries
Application
Energy Storage
Carrier Media
Water, PVP, CMC, PAA, other
BATT H2O
---
For cathodes: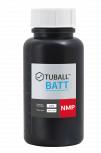 Tuball
Liquid dispersion of single wall carbon nanotubes in NMP with the addition of dispersing agent. Used as a conductive additive for lithium-ion batteries
Application
Energy Storage
Carrier Media
NMP, PVDF, others
BATT NMP
---
Contact us to discuss your project specifications or to request a sample