TUBALL™ graphene nanotubes are applied via easy-to-use TUBALL™ MATRIX, which is a line of additives based on polymer carriers and pre-dispersed TUBALL™ graphene nanotubes.
Choose the TUBALL™ MATRIX product based on the carrier medium that suits your formulation:
Target system

Additive carrier

Polyethylene wax

Ester of montanic acid with multifunctional alcohols

Product
TUBALL™ graphene nanotubes are a versatile conductive agent offering strong performance on all key parameters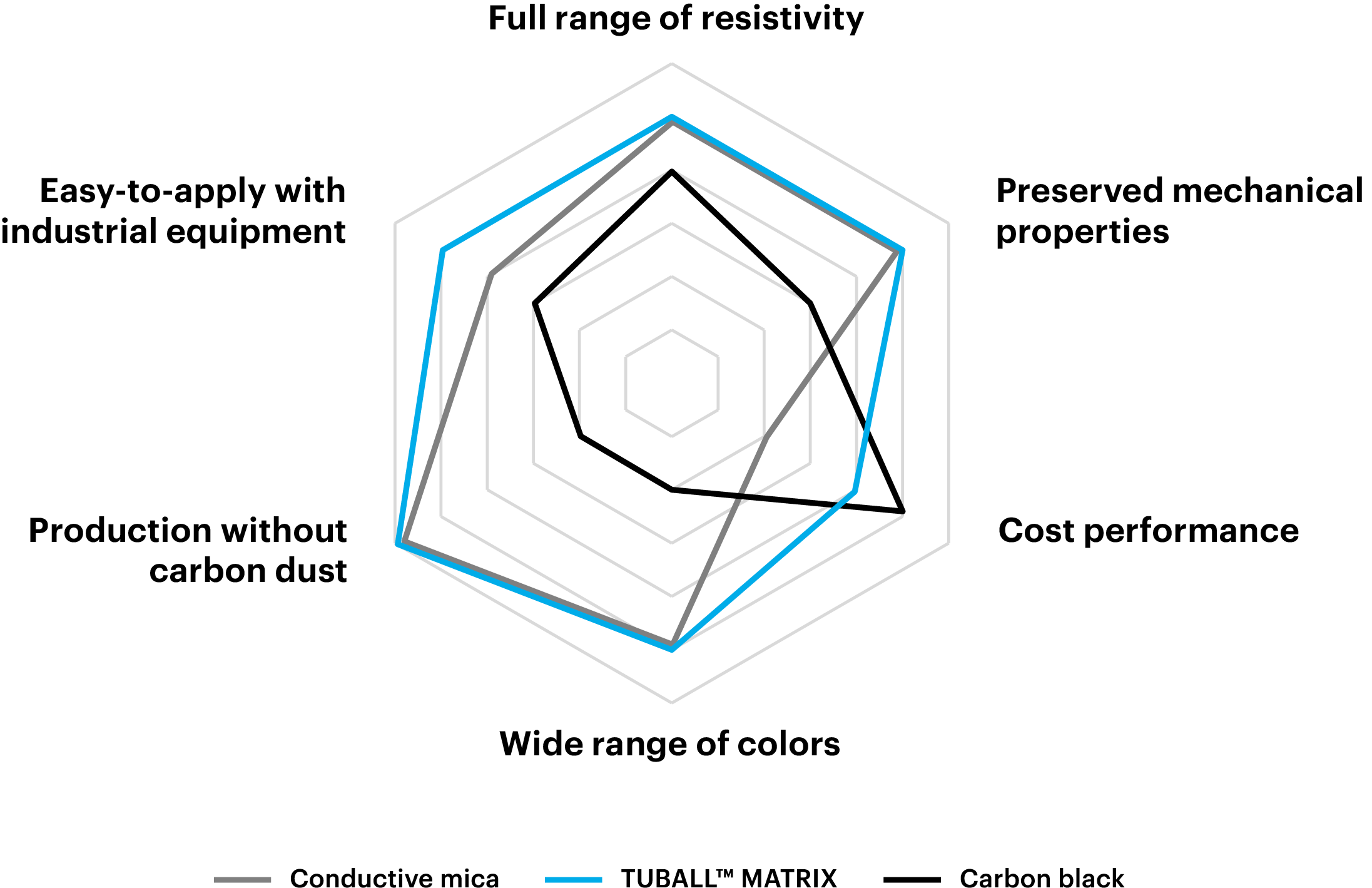 Note: this diagram provides average trends compared with other additives, based on OCSiAl data. Product performance may vary depending on product type and formulation.
Standard processing

TUBALL™ MATRIX can be applied using standard powder coating production technology with no special adaptation.
Resins, hardeners,
pigments, additives,
TUBALL™ MATRIX

Preserved mechanical properties
TUBALL™ nanotubes, in contrast to traditional conductive agents, maintain the mechanical properties of the original non-conductive powder coating.