TUBALL™ graphene nanotubes are applied via easy-to-use TUBALL™ MATRIX, which is a line of additives based on polymer-carriers and pre-dispersed TUBALL™ graphene nanotubes.

Choose the TUBALL™ MATRIX product based on the carrier medium that suits your formulation:
Target system

Vinyl ester and polyester

Additive carrier

Plasticizer + stabilizing agent

Surfactant

Triethylene glycol dimethacrylate + ammonium salt of polyolefin-based derivatives

Ethoxylated alcohol

Product
Increased performance of anti-static and conductive thermoset fiberglass composites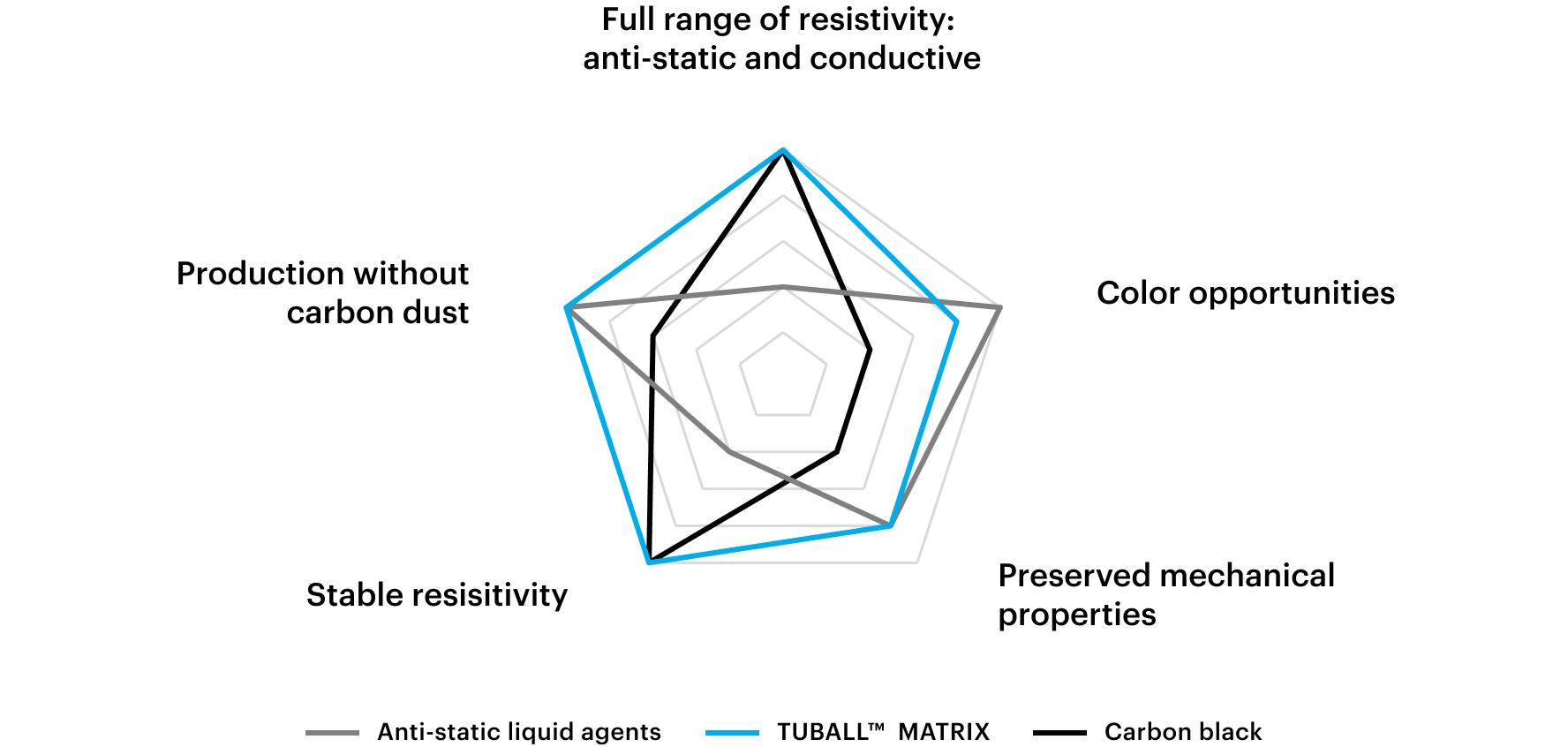 Note: this diagram provides average trends compared with other additives, based on OCSiAl data. Product performance may vary depending on product type and formulation.

Full range of resistivity while preserving color

Results for epoxy resin D.E.R. 351. Samples include 5 wt.% of TiO2 as a whitening agent. ASTM D257
Compatible with key manufacturing technologies

| | |
| --- | --- |
| SMC/BMC | Spray-up |
| Filament winding | Pultrusion |
| Hand layup | |


Easy to apply
TUBALL™ MATRIX anti-static masterbatches can be processed with standard equipment that is widely used in the coatings industry: