TUBALL™ graphene nanotubes (also known as single wall carbon nanotubes) are the most effective anti-static agent. This conductive filler avoids drawbacks in other key parameters, giving thermoset compound manufacturers, engineers and installers the ability to produce highly competitive composites and coatings with a totally new set of properties.
Anti-static agents: traditional vs TUBALL™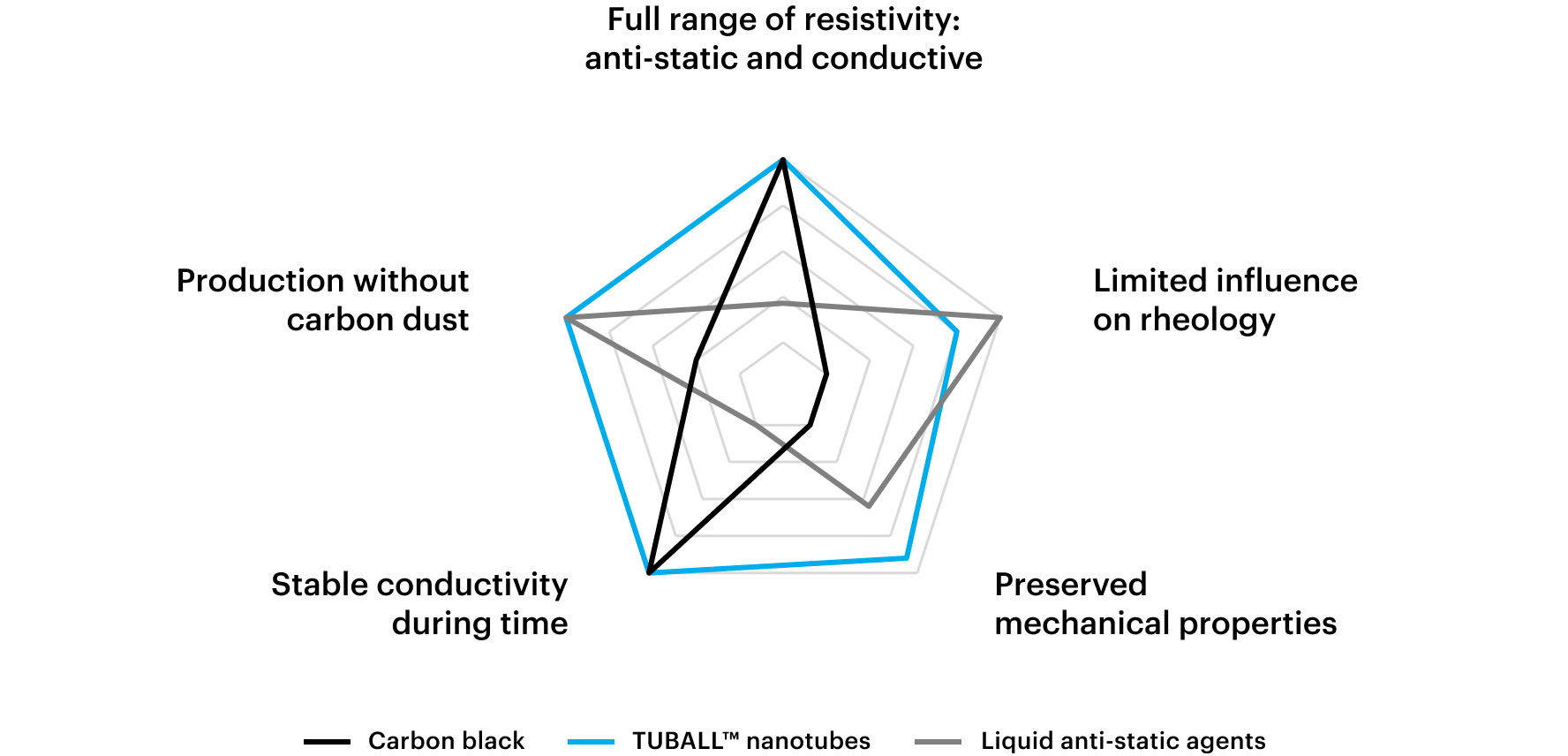 Note. This diagram provides average trends compared with other additives based on OCSiAl data. Product performance may vary depending on product type and formulation.
In comparison to conventional ESD additives used for various conductive thermoset resins, such as carbon black, carbon fibers or ammonium salts, TUBALL™ graphene nanotubes deliver the level of conductivity while at the same time preserving the original color of the thermoset compound and maintaining or even improving beneficial mechanical properties.
Color change, RAL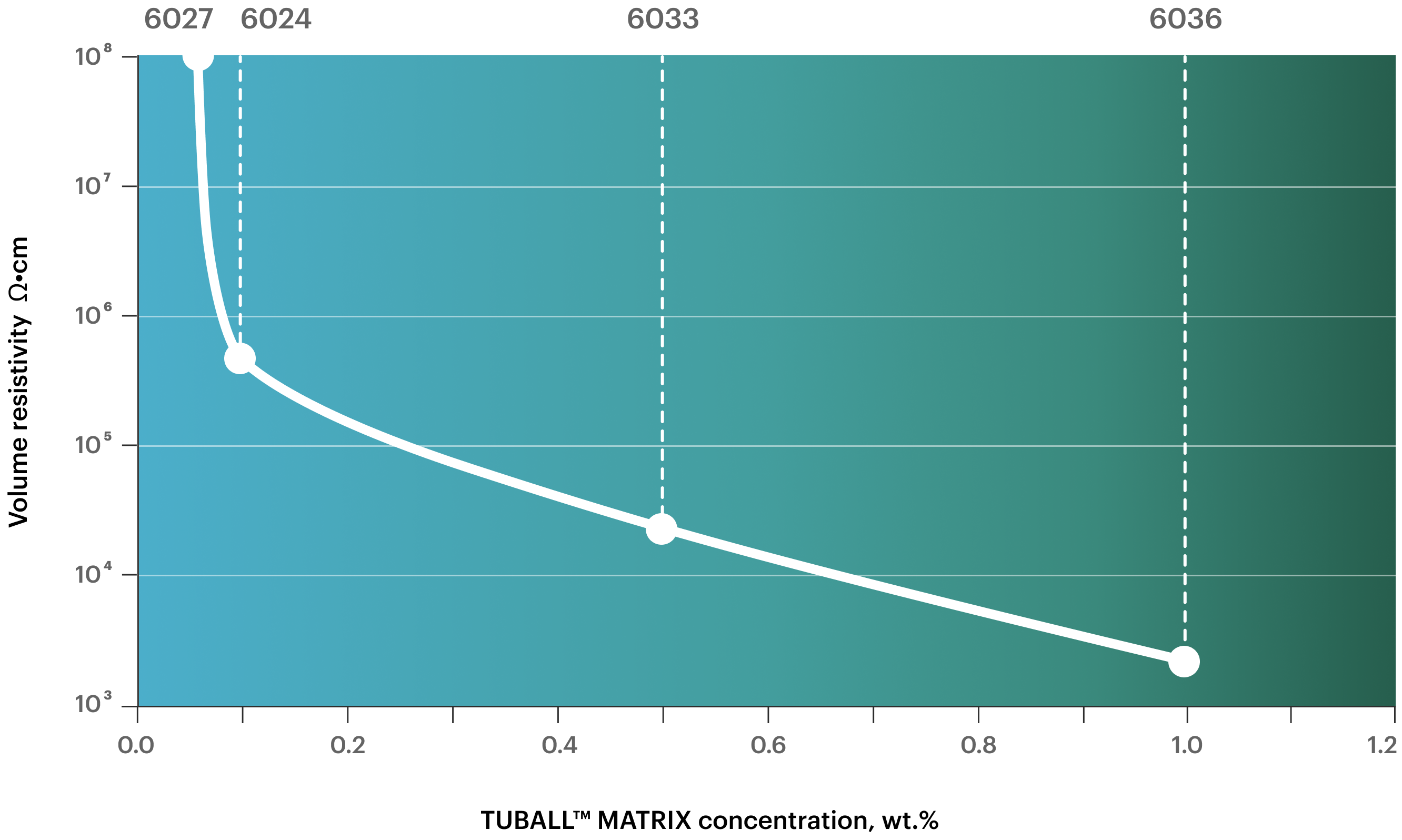 Graphene nanotube technologies are widely applied in most industries, including the automotive, construction, alternative energy, petrochemical, healthcare, pharmaceutical, electronics, and marine transportation sectors, as well as in cleanrooms and sports equipment.
To adapt nanotubes to a standard manufacturing process without purchasing specific equipment or changing the original formulation, OCSiAl has developed TUBALL™ MATRIX line of concentrates. TUBALL™ MATRIX concentrates are compatible with the most commonly used technologies for the production of fiber-reinforced composites, including hand layup, filament winding, pultrusion, SMC/BMC, and spray-up.
TUBALL™ MATRIX meets key technical requirements
| Parameter | Ammonium compounds | Carbon black | TUBALL™ MATRIX |
| --- | --- | --- | --- |
| Working dosage, wt.% | 0.2–4 | 4–12 | 0.1–0.5 |
| Resistivity range, Ω/sq | 108–1011 | 105–1011 | 104–1011 |
| Influence on mechanical performance | small negative | strong negative | none |
| Influence on rheology | none | strong negative | acceptable |
| Color opportunity | possible | none | possible |
| Application via spray technology | possible | challenging | possible |
| Dust formation during production | none | high | none |
| Resistivity independent of humidity | no | yes | yes |
| Stable resistivity over time | no | yes | yes |
Results for optimized formulation based on OCSiAl data.
Applying only 0.1 wt.% of TUBALL™ MATRIX in thermoset compounds leads to:
Uniform, permanent conductivity throughout the whole service life
Preserved original color of compound
Maintained or even enhanced durability of the material
Highly competitive product without additional investments
TUBALL™ MATRIX anti-static masterbatches are available for all industry-standard thermoset systems, including acrylic, melamine, epoxy, phenolic, polyester, polyurethane and vinyl-ester.